The Door is Always Open 10th Anniversary
Ten years ago (April 25–August 18, 2013), Gary Baseman's career retrospective The Door is Always Open debuted at the Skirball Cultural Center and Museum. Featuring hundreds of items, including original paintings, drawings, editorial and advertising illustrations, toys, and costumes, this exhibition showcased Baseman's career that since the 1980s has spanned many creative industries.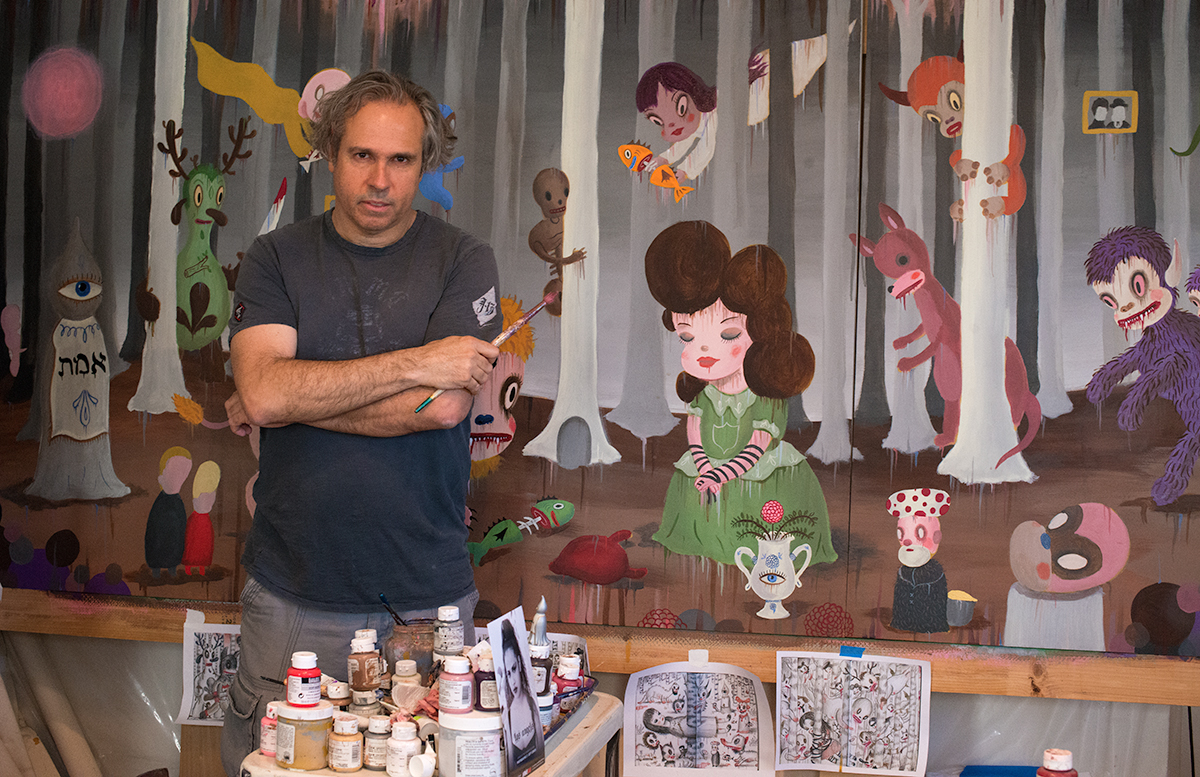 A special feature of the exhibition was its presentation as a home.
Visitors entered through a front yard that showed the façade of a traditional 1930s Los Angeles home. Born and raised in the Fairfax District of Los Angeles, The Door is Always Open was a true love letter to Baseman's hometown.
The front door welcomed people in, leading into the living room and dining room that included elements from the artist's childhood home: family photographs, the coffee table where Baseman drew as a kid while he watched his favorite TV shows, and even the dining room table with china the Basemans used during Jewish high holidays.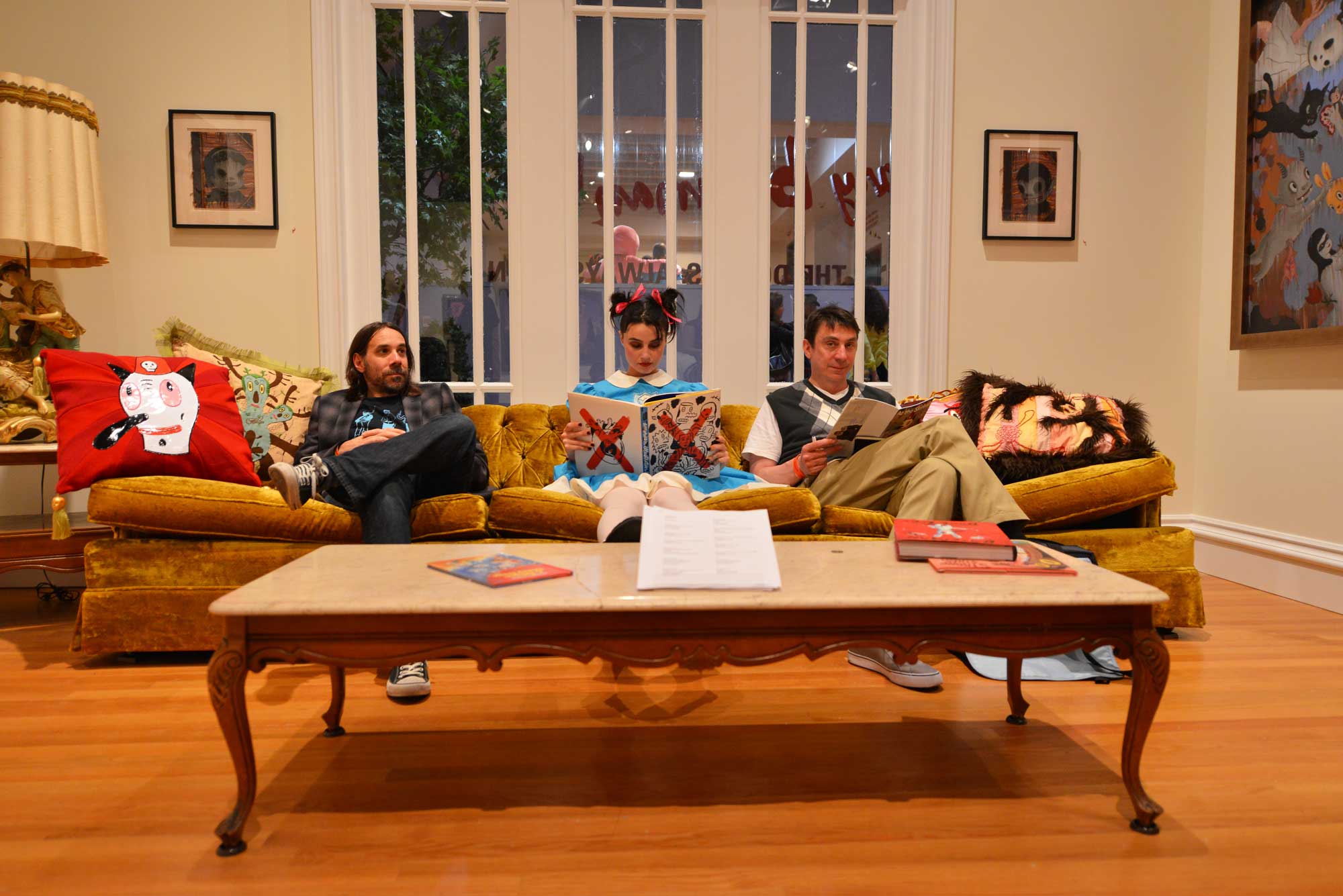 Each room addressed a theme. The hallway represented "Journey" featuring original Toby plush figures that literally had global adventures with Baseman, with documentary photographs.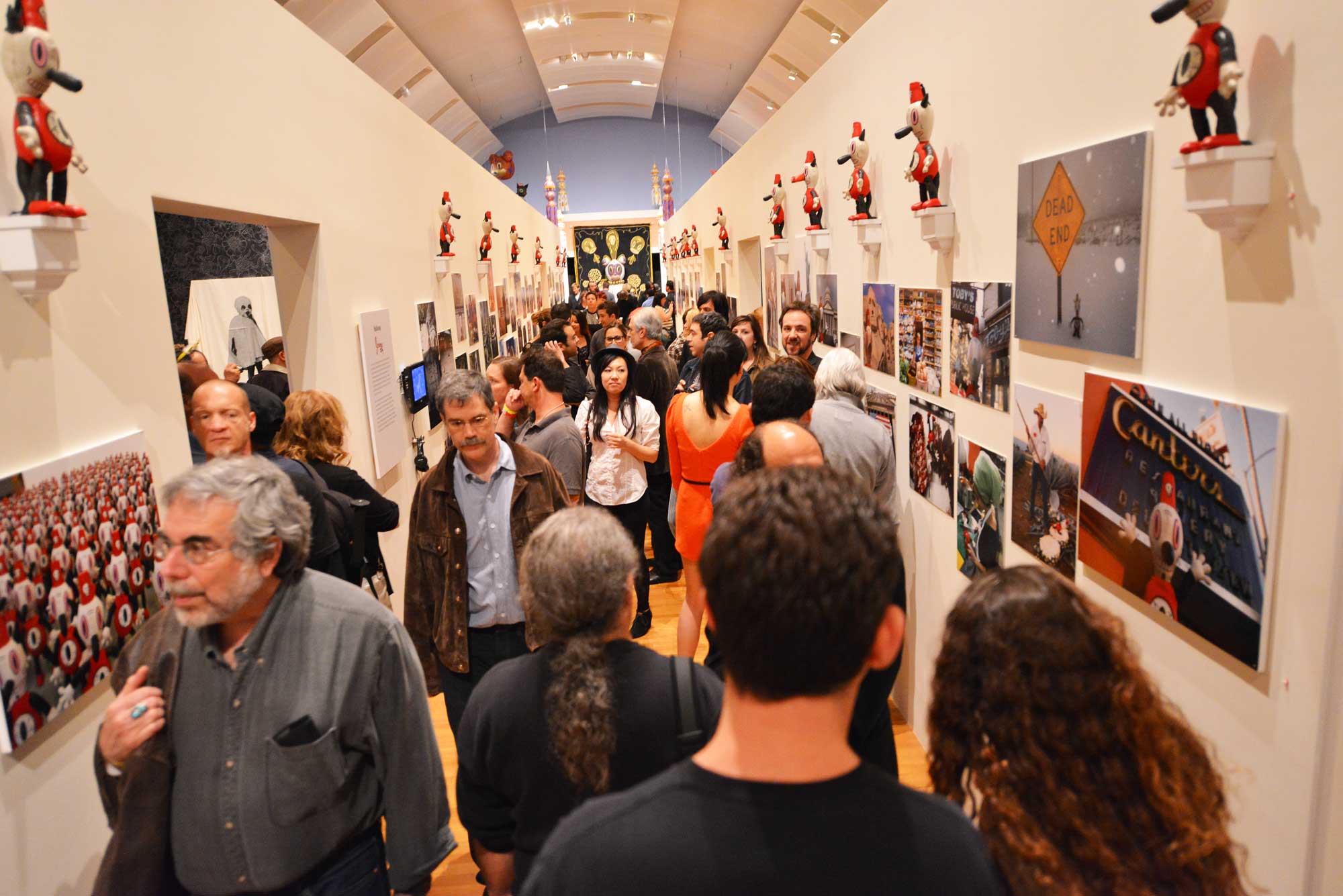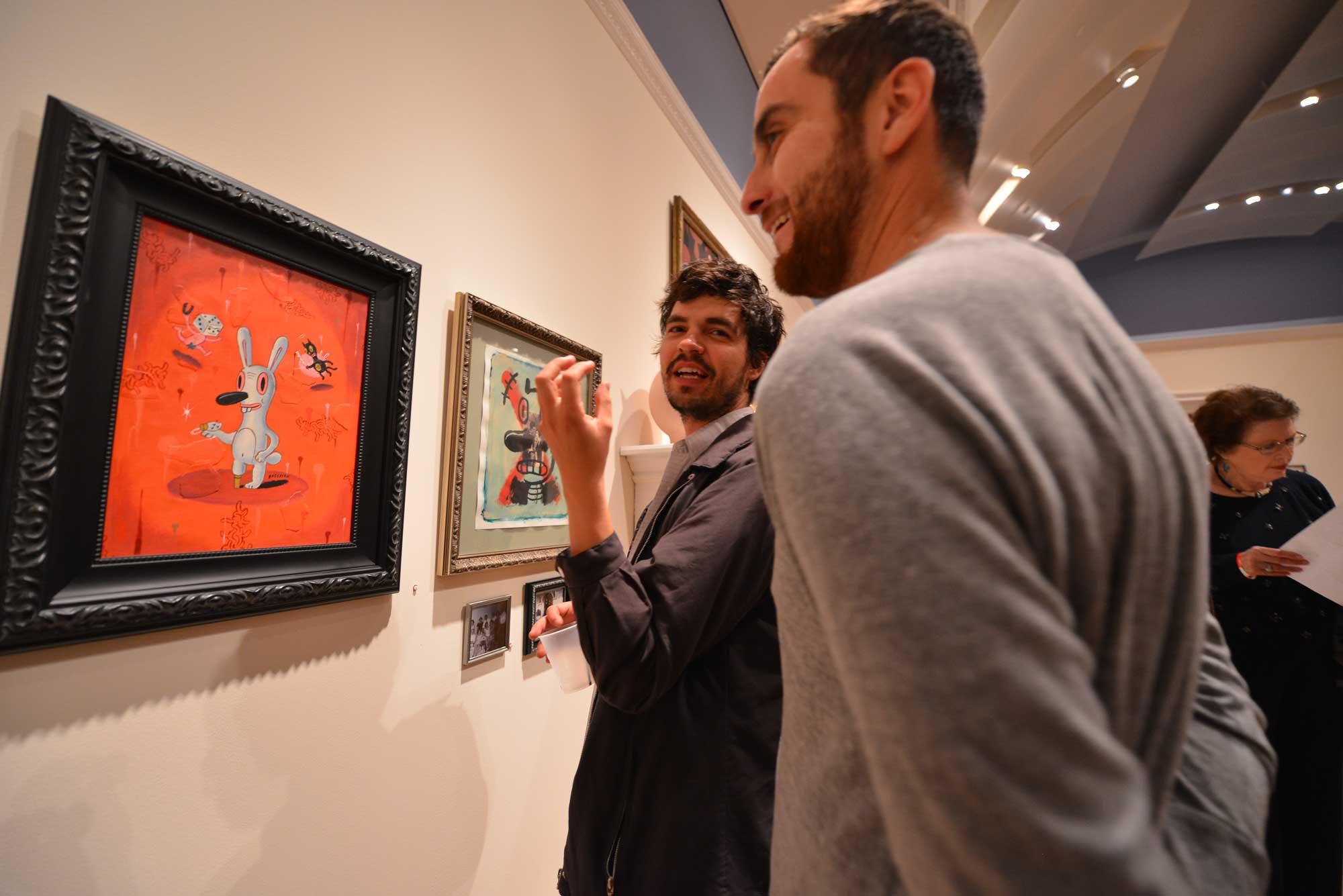 The study dove deeper into the theme of family heritage. Mythical Homeland (below) was a central painting of the exhibition, as Baseman interpreted his family story with both real characters (including relatives who perished during World War II) and mythical creatures in a dark forest of birch trees.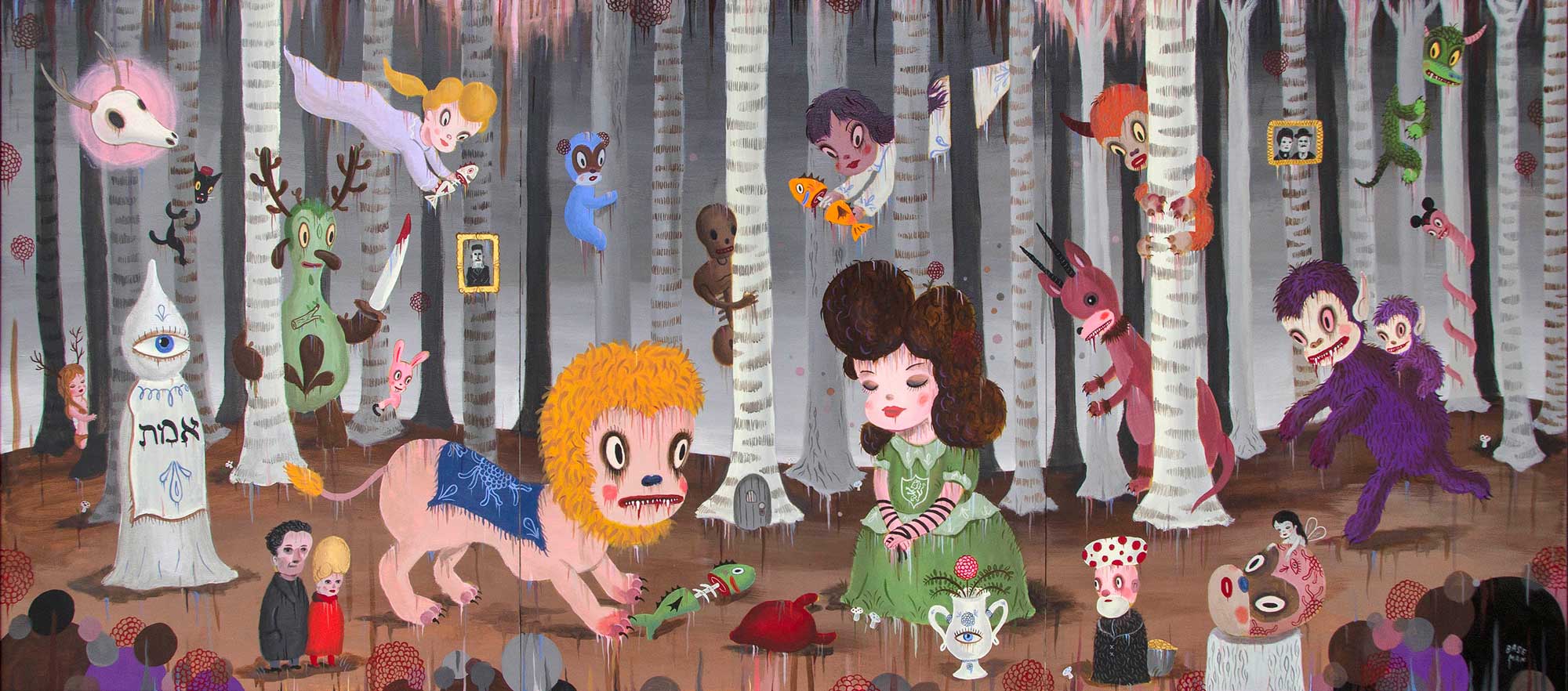 The bedroom represented "Dreams", and like other rooms featured Baseman-designed wallpaper featuring his iconic characters.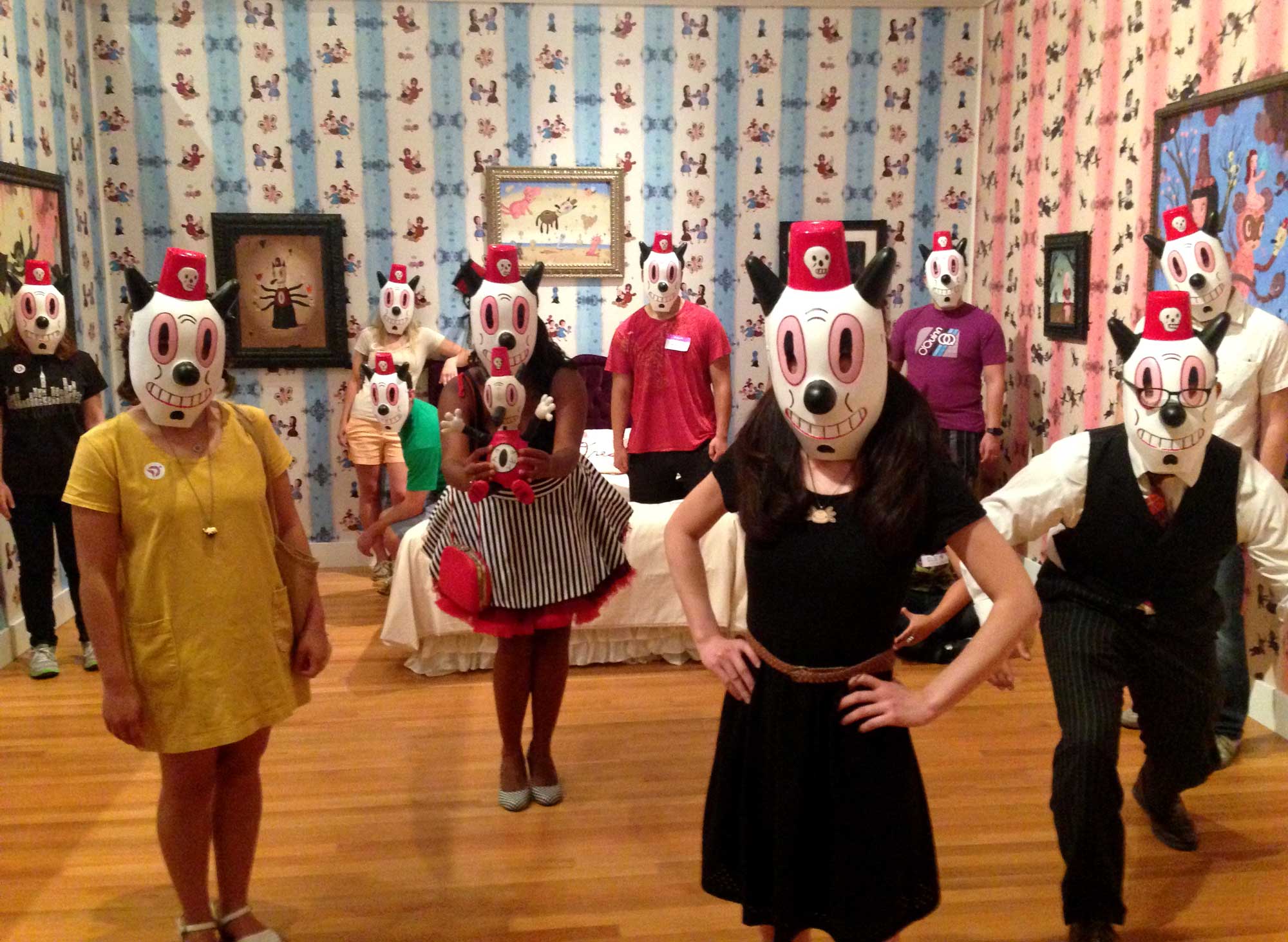 The office featured Baseman's early career with scores of illustrations and Baseman's private collection of early 20th century advertising displays and vintage toys. The den featured designer toys, the best-selling board game Cranium, and an old boxy TV that played the Emmy and BAFTA award-winning Teacher's Pet.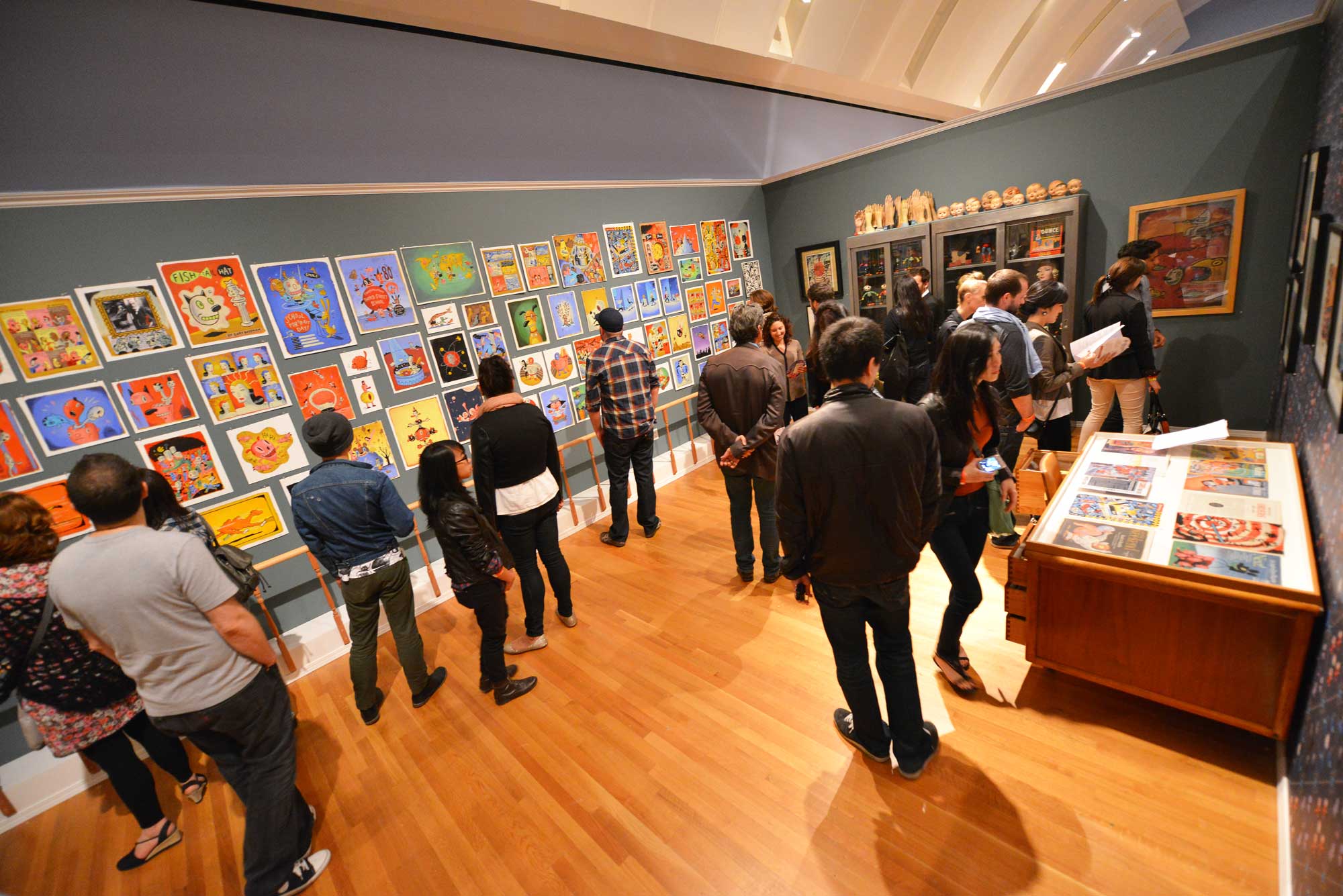 Visitors exited through the backyard where Baseman's performance-related work was shown: a shrine of the Enlightened Chou, costumes from his carnaval-inspired series, and a film that Baseman directed and edited when he was 14 years old. In a separate space of the museum was a studio where visitors were invited to share their own creativity in sketchbooks.
"Art is not precious, it's magical," Baseman said frequently as he toured visitors. The Door is Always Open went on to travel to Taiwan and China, where several thousand others saw how one artist has blurred the boundaries of art.
Ultimately, the exhibition encouraged visitors to share their own stories and that the door is open for all to be creative. As the son a Holocaust survivors, Baseman grew up with the urgent notion to live life to the fullest: do what you love, try, fail, and then keep trying in order to thrive in this world of beautiful bittersweetness.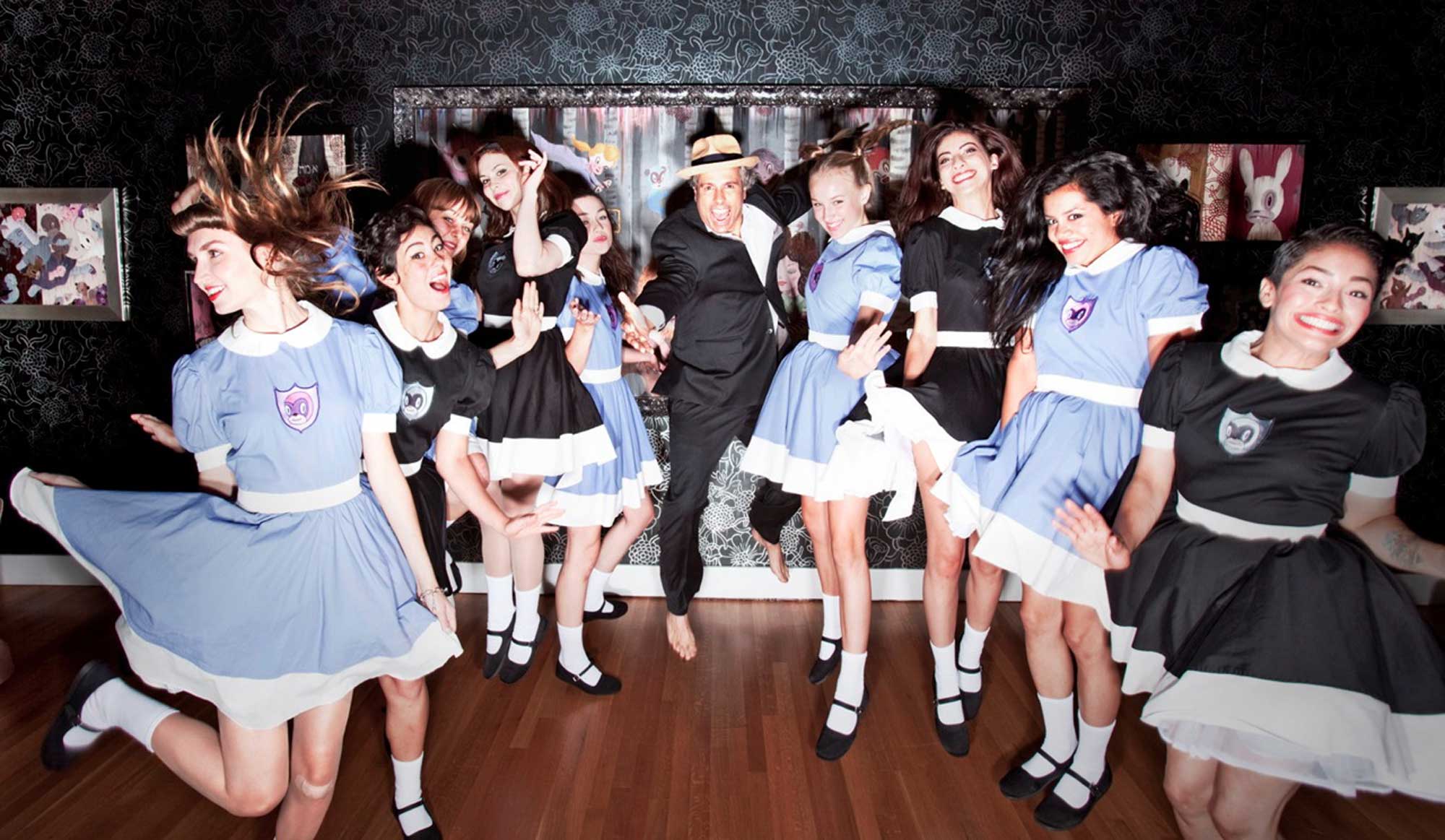 Photos by Jeff Cohen, Mark Hanauer, and Tom Varden