Keeping Up with Gary Baseman
While most museums and galleries still remain closed to the public, here are a couple of recommendations to see Gary Baseman's art while staying safe at home.
Baseman's work is currently featured in two group exhibitions on the West Coast including Created in Place in San Francisco, California and FUN, an exhibition curated by Kate Stern in Santa Monica, California.
Created in Place. An Essential Art Online Group Exhibition
Organized by Modernism Created in Place is an online show and digital catalogue including Baseman's long time friend and collaborator Blackie the Cat. You can visit the exhibition here and the digital catalogue (best viewed on a desktop or laptop) here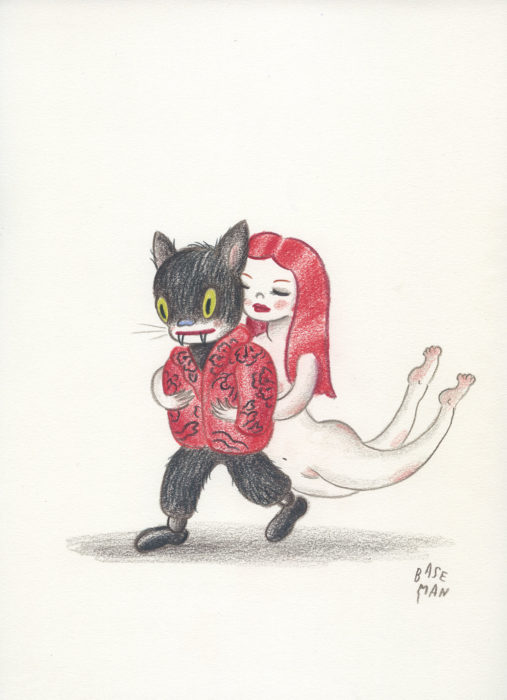 FUN at bG Gallery
Join curator Kate Stern and bG Gallery for FUN's virtual opening reception with participating artists via Zoom.
For this exhibition Stern brings together the work of more than twenty artists, including a one-of-a-kind hand-painted bicycle by Gary Baseman. In Stern's words, "FUN will feature works of art meant to make us feel good, lighten our spirits, evoke joy and playful feelings of glee and whimsy."
You can have socially-distanced FUN in-person experience during gallery hours, by appointment, or join in one of the gallery's online live artist interviews and special events on Instagram Live and Zoom. Special programming and scheduling to be announced on bG's website and social media channels throughout the exhibition's run. For more information click here.
bG Gallery, Bergamot Station: 2525 Michigan Ave., #A2, Santa Monica, CA 90404
Virtual Reception: Saturday, September 19, 2020, 3:30 PM – 5:00 PM (PST) via zoom link here.
Exhibitions dates: September 19, 2020 – October 12, 2020
Artwork price list is available here