Happy Halloween and Cheers to Disney's 100 Years
Greetings from Gary Baseman
Halloween has long been one of my favorite holidays.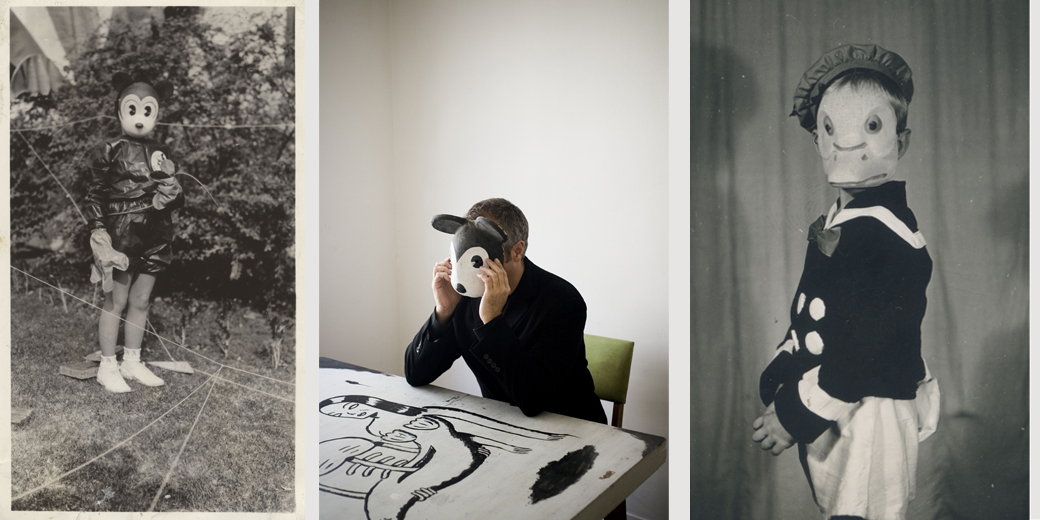 Behind a mask, you can discover your true self. I love that this is the holiday when you're allowed to be something or someone beyond what's expected.
Today I'm sharing some of my favorite vintage Halloween photos.
Celebrating 100 years of Disney, I wanted to share snapshots of kids dressed as Mickey Mouse and Donald Duck.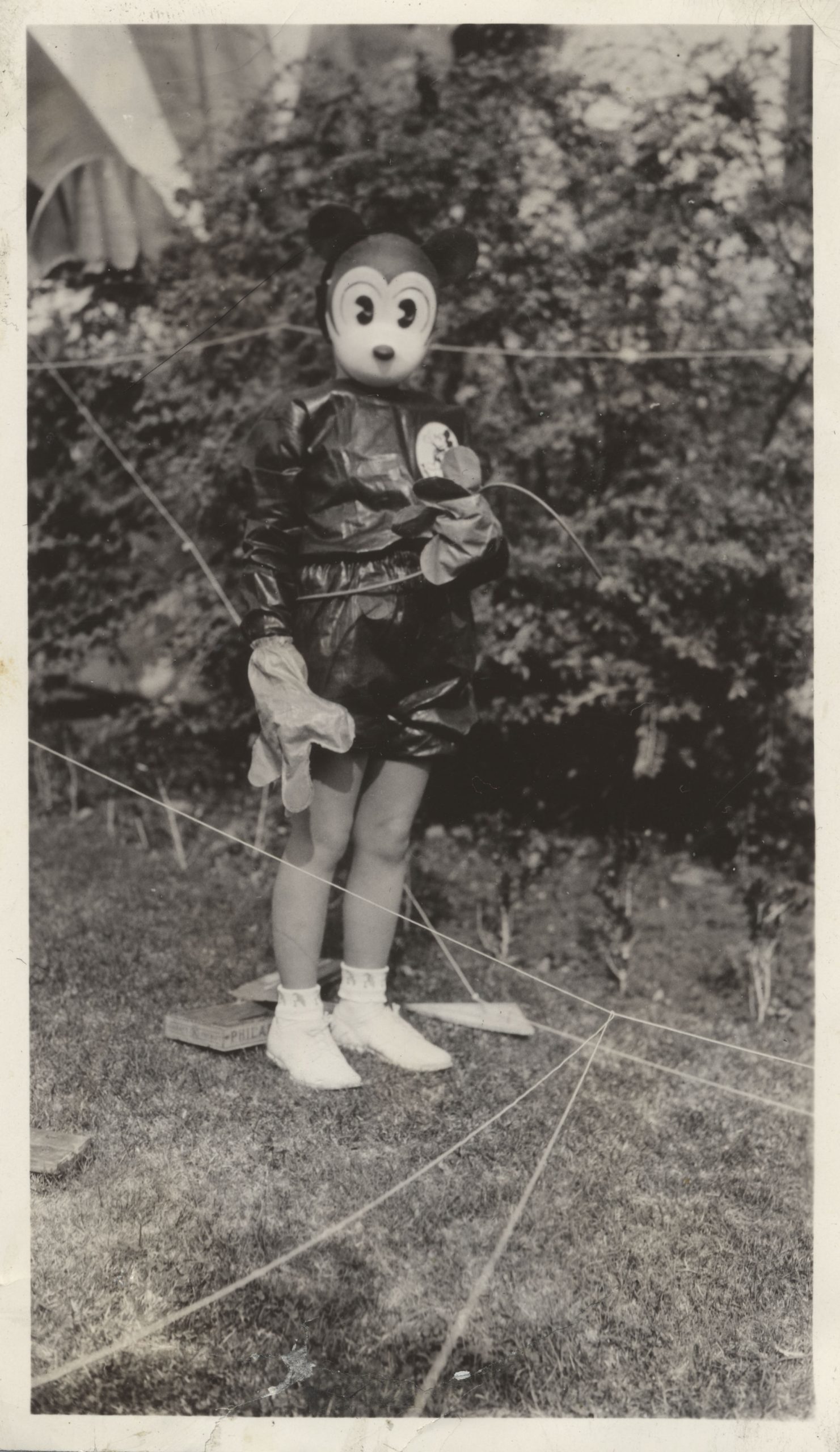 My first ever vintage photograph (left) collected was this one of Mickey Mouse–so perfect and beautiful. I collected the original photos because to me they are works of art.
Back in the 1930s, Disney had gotten so popular that a costume manufacturer licensed their characters. Mass-produced, this costume delighted so many around America. Decades later, I searched for my own Mickey mask.
Halloween is also a holiday that celebrates death and scariness. In yards across America fake gravestones and skeletons and zombies greet trick-or-treaters. Haunted houses are set up with performers who frighten guests.
It's all for fun, a break from the real nightmares we see and hear about.
These photos are eerie and otherworldly. I imagine the wearers with big smiles on their faces. In so many photos in my collection, there's a great sense of good-spiritedness and community.
I'm grateful to have published a few hundred photos of my collection in last year's first edition of Nightmares of Halloween Past, which sold out. We hope to have a second printing in the next year.
I grew up on Disney and visited Disneyland every year as a kid. I'm honored to have been a small part of the Disney world through Teacher's Pet, the Emmy and BAFTA award-winning ABC/Disney animation series I created over two decades ago.
Thanks to Glad the Gladiator who took two months in 2022 to discover and review the entire series of Teacher's Pet HERE on his YouTube channel.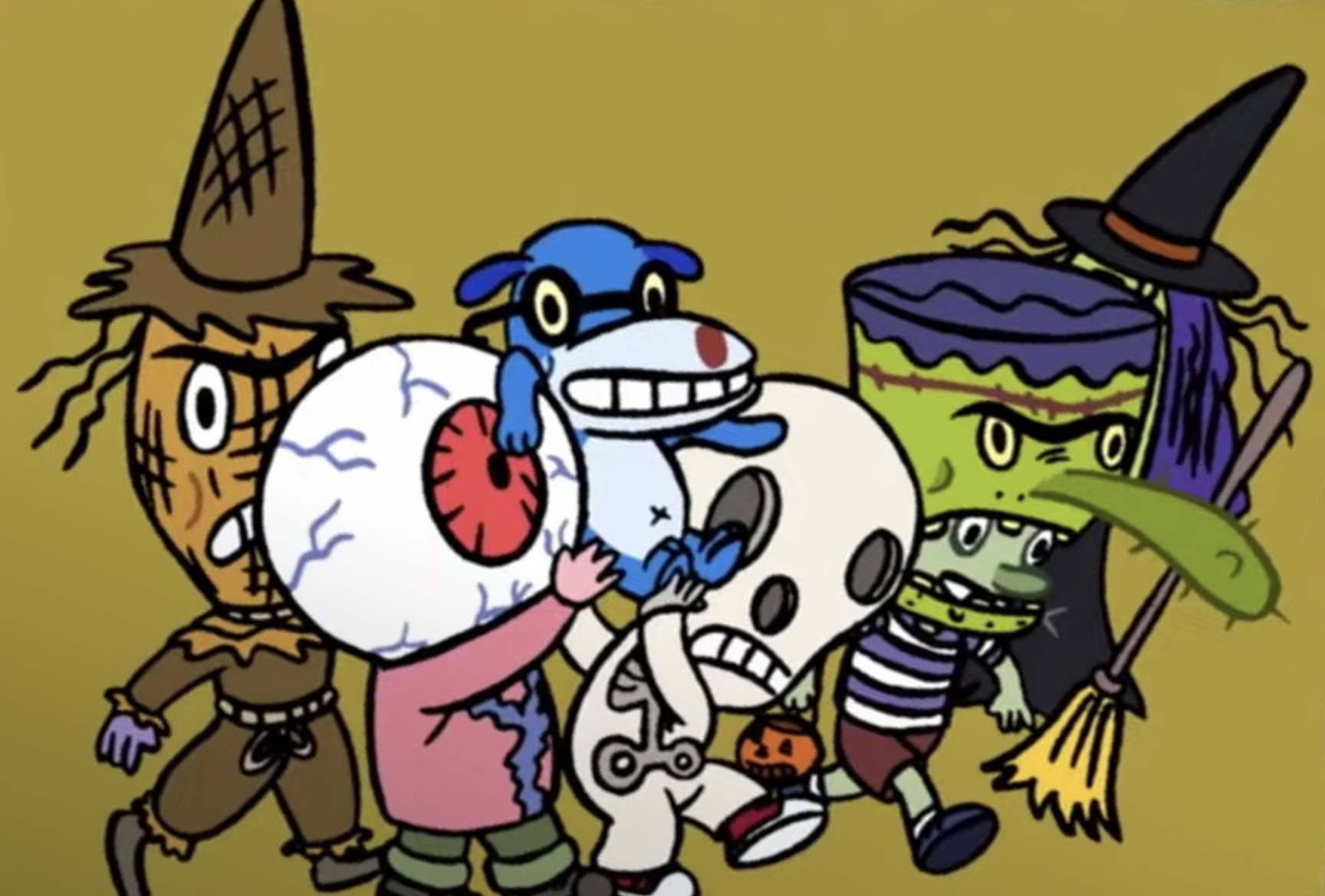 (Image: © Disney) Don't forget, you can stream a couple seasons and the feature film on Disney+
In a Halloween episode, Leonard (Spot/Scott's best human friend) says to a bully:  "And I don't care if you throw me in a bush. I'm wearing a costume and I like it! Because I know that it takes more courage to express yourself and do what makes you happy than to hide from a big bully like you!"
Also, Fantagraphics released last summer Disney One Saturday Morning Adventures HERE that features comics based on 1990s and early 2000s Disney animation series, including Teacher's Pet.
Fun times!
On the occasion of Halloween, we made my hand-painted Ahwroo and of Blackie the Cat masks available, only through November 13.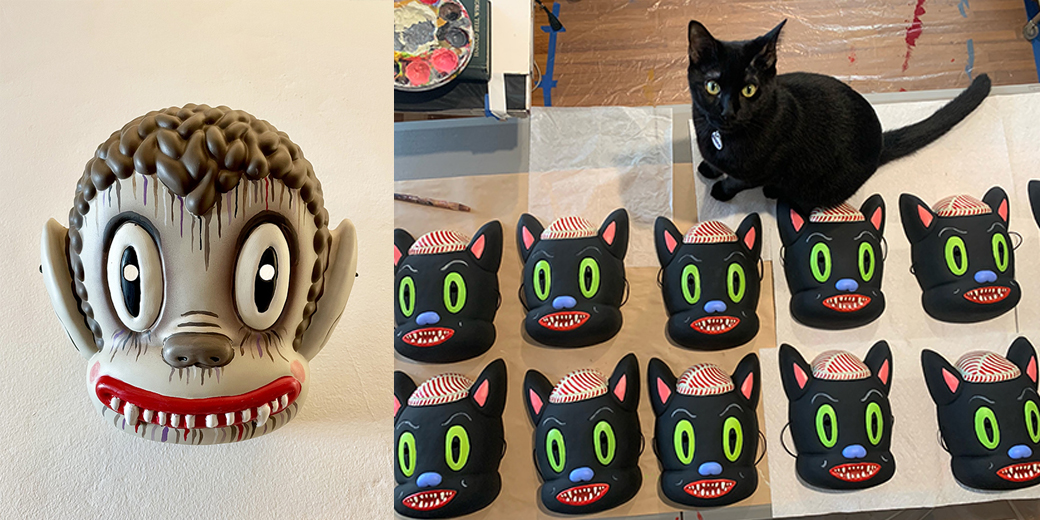 Cheers to Disney's Centennial! Hope you get to express yourself this Halloween.